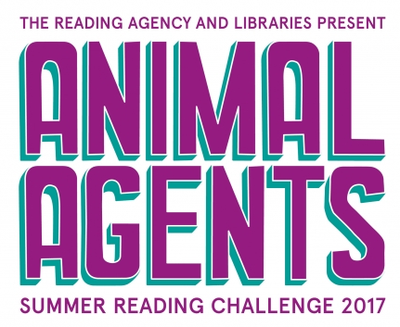 The summer holidays are only 2 weeks away for us here in Wales, as well as no school run & packed lunches to worry about it also heralds the start of the Summer Reading Challenge.
For those of you who don't know, the summer reading challenge is a scheme to encourage children aged 4-11 to read 6 books over the school holidays, on signing up they are given a pack and after each 2 books have been read they get stickers to complete the chart and a medal at the end. My son's school actively encourage the children to take part in the challenge, it's important that children don't just down tools when it comes to reading in July and stop reading, this is a great way of encouraging them.
The challenge starts on Saturday July 15th in England & Wales (I believe Scotland have already started) but may start a week earlier in some counties.
The theme this year is 'Animal Agents' & we're looking forward to reading some new books together to complete the challenge.